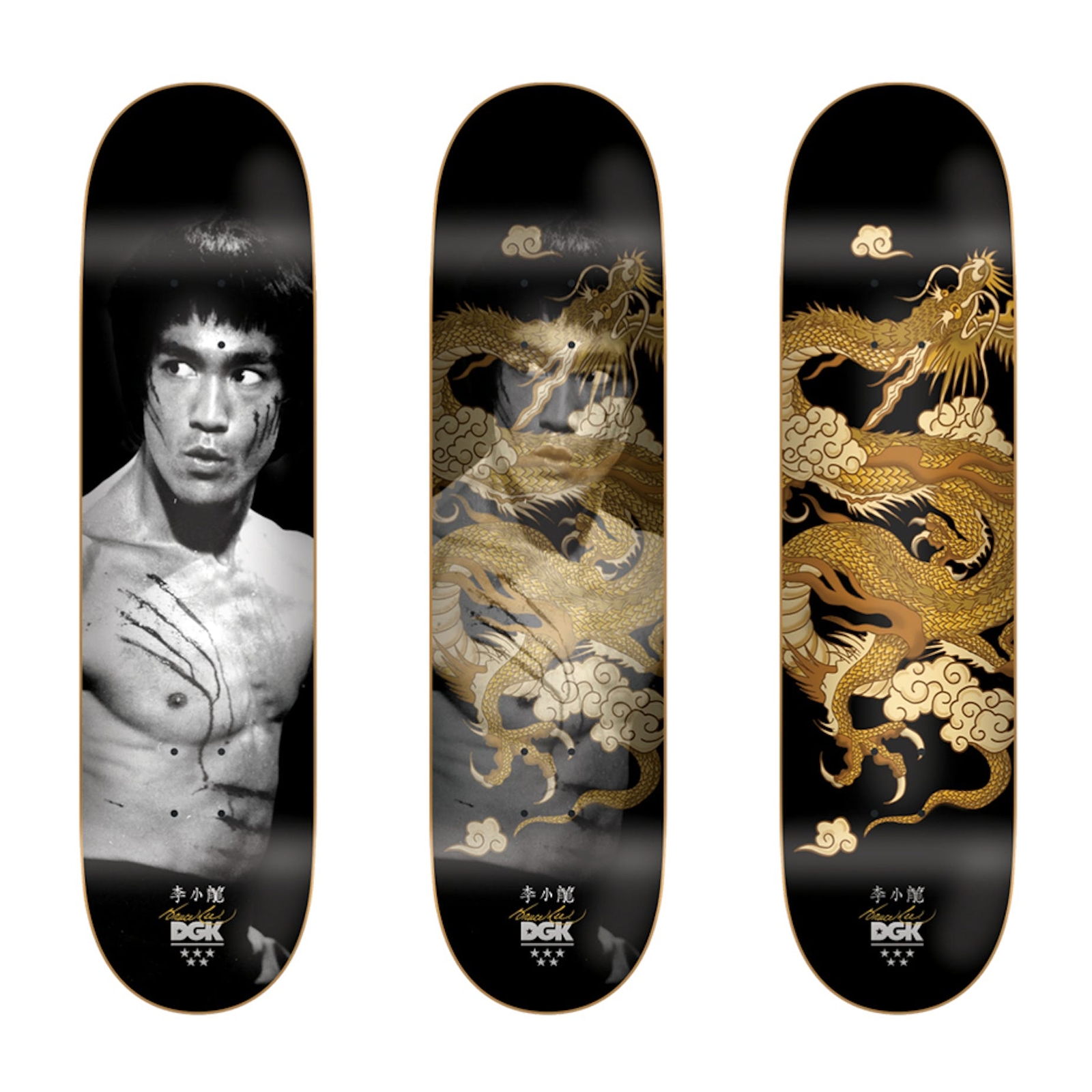 DGK Skateboard Deck Bruce Lee Black Golden Dragon Lenticular 8.25″
The Dirty Ghetto Kids team is Stevie Williams, Josh Kalis, Boo Johnson, Dane Vaughn, Marquise Henry, Chaz Ortiz & More. Essentially they're the underdogs that have taken over, with a team of heavy hitters & styled clothing.. DGK ALL DAY!
Features:
Brand New
Lenticular graphic that changes when viewed from different angles
Coloured Veneers
Top and Bottom Prints.
7 Ply Construction
Hardrock Maple
Free Dynamite Grip with your deck! While stocks last.
---